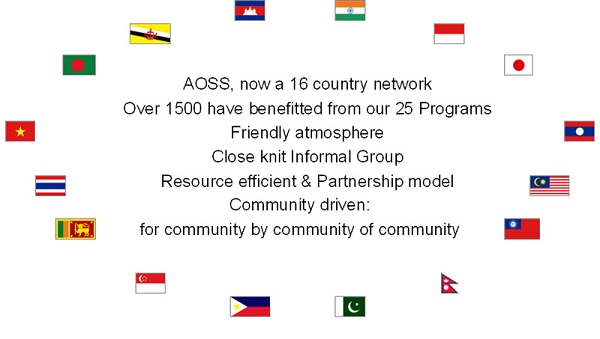 Asia Open Source Software Technology Program (2005 - 2010) was initiated and supported by The Center for International Cooperation for Computerization, (CICC) Singapore office. The aim was to popularize Open Source Philosophy and create number of OSS professionals to teach/spread/support OSS in South and South-east Asia.
Developed course materials and other documents are still available for public use.
---

Administrator: NARA is a Consultant by profession and an Engineer by qualification. Nara holds an Engineering Masters degree and have worked 25 years for leading organizations.
Now working part time on country/technology research projects and Maintaining community Web sites.
Spending more time to pursue his interests on studying: ancient scriptures; maths & astronomy; physics; philosophy; history & culture and so on.

---

---
Selected Presentation and Writings by NARA
Note: Content is based on personal research and views of the author and does not represent any company, organization or institution.